In the February 2020 issue of Products Finishing read how Aircraft X-Ray Laboratories (AXL), led by it's President Justin Guzman, has partnered with TrueLogic Company, BeyondRelations and others to not only stay competitive with other aerospace metal finishing operations but become one of the premier facilities in the United States.  In the process, earning AXL a Products Finishing Top Shops award from the annual benchmarking survey.
Click below to read the entire article.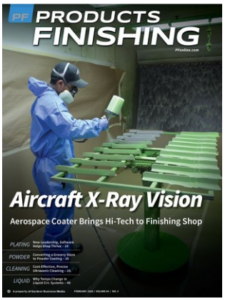 Products Finishing magazine is published monthly and copyright © 2020 by Gardner Business Media Inc. Electroplaters, anodizers, liquid and powder coaters have all come to rely on Products Finishing magazine as their No. 1 source for surface finishing news and technology for more than 80 years.