Graphs are a bi-product of data entry, and require no additional action to create. Individual components can be graphed pursuant to the default settings in System Setup, or the user can define a custom view for each component. Authorized users can view the graph data and perform activities such as signing off Corrective Actions and affixing Notes.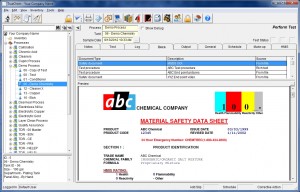 Documents
In the DOCS section, you can attach procedures, work instruction, MSDS's, videos, photographs, or any other types of documentations that are needed. In fact, if you can show it on your computer, you can show it with TrueChem. With this useful feature, you can have pertinent information present when most needed.
Rules
Rules and Rule Sets allow the user to set up "If-Then" statements that look for particular conditions then automatically perform an action or actions if the condition exists. For example, the system can be configured to issue a pop-up message, send an email, etc. based on conditions set by the user.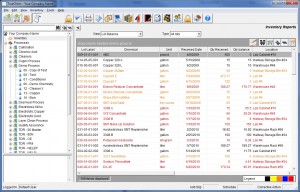 Inventory
TrueChem's Inventory system, an optional module, assists with the requisition and management of chemicals used by your business.  This module help's you maintain a healthy inventory of chemicals and manages their use to avoid unnecessary waste due to expiration date violations. Additional details of the Truechem Inventory System can be found here.
Dashboard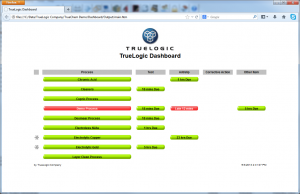 The TrueLogic Dashboard, another optional module, is a high-level view of the data tracked by TrueChem.  The Dashboard, a series of integrated HTML pages viewable using a web-browser, provides a color-coded status of your process components and your  schedule as defined in TrueChem.